Andrea Liltha
Edit
She was born in Earth but her parents came from Kalemdai.Her parents were loyal servant of King Eliot on a
Andrea Liltha
250px
I am a human not a witch
Title
The daughter of Rebirth
The Witch
Vital Statistics
Date of Birth
{{{date of birth}}}
Current age
20 years old
Gender
Female
Family
{{{family}}}
Status
Alive
Eye Color
{{{eye}}}
Hair Color
Black
Height
5'7"
Alias
{{{alias}}}
Other
Affiliation
{{{affiliation}}}
Weapons
{{{weapons}}}
Species
Magican
Home
Earth, Kalemdai
Appearances
The Continual Magic
mission to find the Queen.Andrea have been called a witch a lot of times by a lot of people.Andrea grew up being tease from time to time and hated.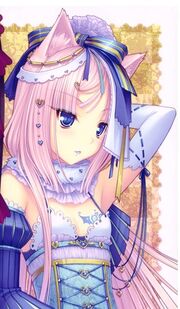 Ever since she was 9 years old she have been able to see people's dreams,control fire and every element for that matter.She was being burn on a stake by some humans who thinks she's a treat when she met Nadine.
Ad blocker interference detected!
Wikia is a free-to-use site that makes money from advertising. We have a modified experience for viewers using ad blockers

Wikia is not accessible if you've made further modifications. Remove the custom ad blocker rule(s) and the page will load as expected.