Ceyvin Hoston is an evil death wizard, who was put to sleep as a punishment for crimes against Wizard City. Near the beginning of the story, Ceyvin is starting to awaken and is planning his revenge.
Personality
Edit
Ceyvin doesn't really have a correct personality, besides being super tricky. He'll make anyone believe he's the good guy, while he's not.
Appearance
Edit
Ceyvin is very handsome with brown hair, tan skin, and gray eyes. He, like other witches and wizards, wears a cape.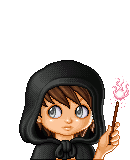 Ad blocker interference detected!
Wikia is a free-to-use site that makes money from advertising. We have a modified experience for viewers using ad blockers

Wikia is not accessible if you've made further modifications. Remove the custom ad blocker rule(s) and the page will load as expected.