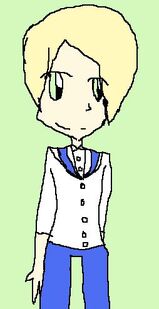 Character's name
Samson Zion Eaton
Character's gender and sexual orientation
Male; Straight
Age
12
Marital status & relationships
Single for now
Education
7th Grade
Appearance
Blonde hair and green eyes. 82ibs and 58 inches. Wears gray glasses.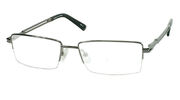 Ethnicity-American

Where they live
He was born and raised in the state of Maryland.
What they do
Student
Religion-Christian
Personality
A bashful boy who only talks to people when forced to. He is usually kind but has a short temper. He can get very mad at you easily and will yell at you if you do something that makes him mad. Not like he is the person who only likes things his way or anything. He loves learning about aliens and even during his 6th grade year he learned the language of the planets Venus,Mars,Mecury,Jupiter and Saturn Tyski. He is a brillant.

Fears & superstitions
The thought of being in a school full of aliens
What disgusts them?
His old school

Secrets
"I hate cats!"

Ad blocker interference detected!
Wikia is a free-to-use site that makes money from advertising. We have a modified experience for viewers using ad blockers

Wikia is not accessible if you've made further modifications. Remove the custom ad blocker rule(s) and the page will load as expected.