Deadly beauty
her heart was cold
behind her white porcelain face;
her hair was silver and her eyes saw gold.
She never aged.
Men loved her frosty snowflake glare,
each had her tattooed in his heart
but she was never there; lost in thin air.
"Wynter, Wynter"; she fell in love
with a man who melted her icy heart.
His wavy blizzard hair and silver eyes
pierced her like a frozen dart.
They were inseparable
they were Robin and Snow
she held him close; "Je t'aime
mon amant beaux".
On silent snowy nights they shared
a single wintry sleepy kiss
and she could ask for nothing more
than to spend eternity in this bliss.
But came February, and she began
to fade away and slowly die-
that Valentine's he spent alone
and could do nothing but cry, and cry, and cry.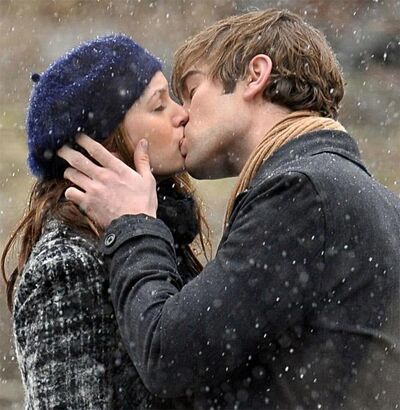 Ad blocker interference detected!
Wikia is a free-to-use site that makes money from advertising. We have a modified experience for viewers using ad blockers

Wikia is not accessible if you've made further modifications. Remove the custom ad blocker rule(s) and the page will load as expected.